Contact Information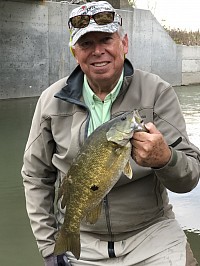 Send an email; or, the easiest and quickest way of contact is with a text or phone call to Ken Louko at 678-221-7174.
Ken Louko Fly Fishing
Fly Fishing School

Casting Instruction (Single Hand or Two Hand)
Guided Trips (Stripers & Trout Trips in North Georgia)
Personal Mentoring
Cell:           678-221-7174 
Email:        Ken@KenLoukoFlyFishing.com

                  (General Inquiries) (Gift Certificates)
                  (Trout Trips)
FLY FISHING SCHOOL:
Email:       School@KenLoukoFlyFishing.com
                  (Fly Fishing School Inquiries & Scheduling)
STRIPER & SPOT TRIPS:
Email:       LOTF@KenLoukoFlyFishing.com 
                  Lanier on the Fly
                  (Striper & KY Spotted Bass Trips on Lake Lanier)
INSTAGRAM:   #kenloukoflyfishing

************************ 
Fly Fishing School /Instruction Period:
North Georgia:  October - June

All Fly Fishing Instruction classes are Custom Scheduled. 

(Small Group classes are available)
Using a Single Hand Rod -- or Spey-style with either a single hand or two-handed fly rod. 
************************ 
North Georgia - Fly Fishing for Trout, Striped Bass, and KY Spotted Bass
(Atlanta/Alpharetta/Cumming area; Lake Sidney Lanier; and, North Georgia mountains)
Guided Trip Periods...
Stripers:   October - April

Trout:        October - June
************************
NYS SPRING and SUMMER Fly Fishing School/Instruction Period:
Late April - May (By Appointment Only)

July - August (By Appointment Only)
Upstate New York - Instruction Only
(Ithaca, NY area) - Finger Lakes Region
Click Here for Spring & Summer Information 
PINTEREST
Visit my boards on Pinterest.  Search for "Ken Louko".  You will find a large collection of flies by category, fly tying videos, travel destinations and tips; plus, some other fishing (and some non-fishing) related boards. 
If you currently don't have Pinterest on your mobile device, download the free app via the app store. Available for Apple's iPhone and iPad, and Android mobile devices.
Click on the "orange +" icon below to see how easily you can capture information from this site to your own Pinterest site. All captured pages require that a photo (picture) be present on the "to be captured" page. A "Pin" can be directed to any Pinterest board that YOU create on your own Pinterest mobile app.  Happy Pinning!