Ken Louko's Bio - Instructor, Guide, Mentor
About Ken Louko
An accomplished fly casting and fly fishing instructor, Ken has taught hundreds of people how to cast and fly fish based on principles set out by Fly Fishers International (plus... Lefty Kreh; Amy Hazel; April Vokey; and, Simon Gawesworth's casting wisdom) combined with Ken's 50+ years of fly fishing experience. Ken teaches both Single-Hand and Two-Handed Spey Casting.

He supports catch & release fishing and is a guide association member of Fly Fishers International; a Life Time Member of Trout Unlimited; past Vice Chairman of the Georgia Council of Trout Unlimited; and, for over 30 years actively involved with the Atlanta Fly Fishing Club as their most tenured member, serving on many board positions throughout the years including AFFC's Casting Co-Director.
Ken is on Pro Guide programs for... Sage, Ross, Redington, Scientific Anglers, Cortland, Simms, Fishpond, Korkers, SuperStick, RIO Products, Water Master, and OPST. Orvis products are also some of his favorites.
His Fly Fishing School conducts Fly Casting & Fly Fishing classes (yes, there is a difference) in North Georgia; and, in the New York State Finger Lakes Region during the Spring and Summer months.
Ken is an avid fly tier, tying most of his own flies including his signature flies.

+++++++++++++++++++++
Ken grew up in Upstate New York in the Finger Lakes Region on a farm owned by his parents. The farm had a major Brown trout fishery that flowed along it's border. He learned to fly fish at an early age after witnessing an epic Mayfly hatch that made the entire stream come alive with opportunistic feeding trout. He saw only one fly fisherman on that stream -- up to only about 15 years ago.
He currently lives in Cumming, Georgia after residing in Atlanta for 22 years.
Ken's coldwater and warmwater fishing experience has been chasing a variety of species with a fly rod including Trout, Landlocked Atlantic Salmon, Smallmouth Bass, Striped Bass, and Fall-run Great Lakes Steelhead and Brown Trout. Regional trips have included fly fishing in the Southeast, the Northeast and the Rocky Mountain states. Locally, during the Winter months, Ken actively pursues Striped Bass and KY Spotted Bass on Lake Sidney Lanier.
In saltwater, he pursues Redfish, Sea Trout, Spanish Mackerel, Jack Cravalle, Bonefish and Permit. During 2023, Roosterfish and Mahi will be added to the list.
Internationally, Ken has fly fished in Canada, the Bahamas, France, the Cayman Islands, Scotland, and New Zealand. Mexico's Baja Peninsula & the Sea of Cortez will be added in 2023.
++++++++++++++++++++
Since 1986, he has made more than 30 trips out West pursuing trout throughout a variety of seasons in Yellowstone National Park, Utah, New Mexico, Colorado, Idaho, Wyoming, and Montana.
For over 20 years, Ken has pursued Steelhead in the tributaries of both Lake Ontario and Lake Erie in New York State. Additionally, his Steelhead pursuit extended to the West using two-handed rods. Every Spring, he pursues Lake Erie Smallmouth Bass in Western NYS and Landlocked Salmon in the Finger Lakes Region of New York State.
In 1997, Ken established Spring Creek Anglers and his Fly Fishing School in North Georgia where he has been a resident since 1985.
During the early 2000's, he guided wade anglers on the Chattahoochee River for trout.
Starting in 2005, Ken created the private North Georgia trophy trout fly fishing venue called Noontootla Creek Farms (from scratch) in Blue Ridge, GA for the property owners.
In 2010, Ken introduced the Balance your Skill Set™ framework –- a comprehensive learning structure. His Fly Fishing School is based on this framework.
From  2013 on-ward, Ken adopted using Two-Handed rods to enhance his trout, Steelhead, and Smallmouth Bass fishing experiences; and, now offers Spey casting (and fishing Spey-style) as part of his school's class offerings and guided trips. 
In 2014, he added a Bay/Flats boat to his arsenal to chase Lake Lanier Stripers on fly; plus, Redfish and other saltwater species.
In 2016-2017, the industry saw the introduction of lightweight Trout Spey rods. Fishing with Trout Spey rods was added to the Fly Fishing School offerings.
In 2018, a Water Master single man inflatable raft (Kodiak version) was purchased to more safely float both local and remote Trout and Steelhead waters.
In the Fall of 2018, a major electronics upgrade to Humminbird (in both screen size and technology) was added to his bay/flats skiff to enhance the pursuit of Striped Bass (Stripers) and KY Spotted Bass locally on Lake Sidney Lanier.
In late July, 2019, Ken conducted three uniquely different on-water workshops at the annual Fly Fishers International Expo held in Bozeman, MT. The three (3) on-water workshop topics were: Nymph Fishing the "Right Angle" Method; Depth and Speed - Controlling your Fly Presentations; and, Real World Trout Spey applications... from Swinging flies to Dry Fly Fishing. Each workshop was held on the Gallatin River just south of Bozeman. Workshop participants lauded from many different states including Alaska.
In 2023… He introduced a specific Lake Predator School aimed directly toward teaching fly anglers detailed specifics of how to fish for Reservoir Striped Bass on Lake Lanier (Georgia) and Landlocked Salmon (NYS Finger Lakes).
March, 2023… Ken and his tournament partner (Chuck Bishirjian) won the annual Southern Striper Open with 30-35 boats competing. The fly fishing-only tournament benefits "Project Healing Waters" who supports Vets in their journey to recovery through fly fishing. The winning score of 92 points (best three fish in total inches) was an all time tournament record over all four annual tournaments. Alpharetta Outfitters, a local fly fishing shop, is the annual tournament organizer. Thanks, AO, for putting on this great annual event!
Spring, 2023… Spring Creek Anglers was re-branded to Ken Louko Fly Fishing to reflect the broad range of both fly fishing experience and instruction focusing on coldwater, warmwater, and saltwater. The Spring Creek Anglers brand cast a "trout-only" perception.

Also in 2023, Ken will be traveling to Loreto, Mexico and the Sea of Cortez to pursue the following saltwater species: Roosterfish, Mahi, Jack Caravelle, and sailfish. These fish primarily eat large sardine fly patterns and "chicken" flies requiring much larger fly rods and heavier backing/leader/tippet setups.
+++++++++++++++++++++++++++++++++++++++
FAVORITE SPECIES:
Brown Trout                   (Anywhere they swim)
Steelhead                       (Great Lakes, Oregon, Washington)
Striped Bass                   (Lake Sidney Lanier in Georgia)
Smallmouth Bass          (Lake Erie Tributaries)
Landlocked Salmon       (NYS Finger Lakes)
Sea Trout                         (Florida Panhandle)
Spanish Mackerel          (Florida Panhandle)    
Redfish                            (Louisiana)
Bonefish                          (Bahamas)
Permit                             (Bahamas)
++++++++++++++++++
Quick Link to Instruction Rates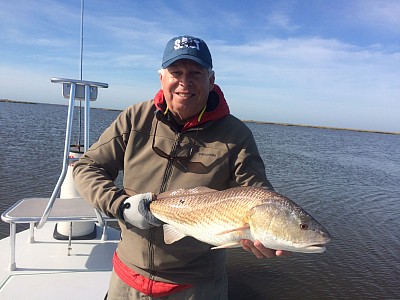 Ken Louko